Tarot & Oracle Readings, Witchcraft Education, How To Videos, & More | Green Witch Creations
Posted by Alison Gloria on
Posted by Alison Gloria on
This video is a guided Psychic Protection Meditation to strengthen the aura and remove unwanted attachments of other people's energy. Private energy healing sessions are available.
Posted by Alison Gloria on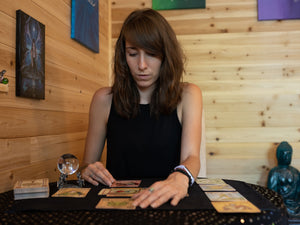 CHANGE IS GONNA COME. FINALLY FINDING MY VOICE IN THE WORLD. Tarot Blog Videos will soon be posted weekly so stay tuned! It's all a work in progress.